Process of production
---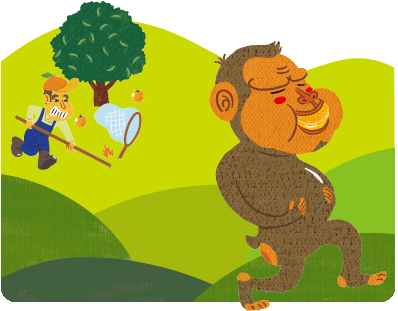 Deep in the Kishu Wakayama Mountains grow satsuma trees, coveted by the monkeys.
The monkeys know well how flavoursome the satsumas are,
and as it is the case that both monkeys and humans have a similar taste for such delicious fruit,
everyday the competition for these satsumas commences anew!
A region blessed with a warm climate and rich soils,
Wakayama supports the cultivation of a plethora of Mikan all year round.
Grown with care, the finest fruit from each season are harvested by hand and processed attentively, with time dedicated to the careful preparation, which can only result in the flavoursome and delectable Mikan Liquor we are proud to include in our Saru no Mato range.
---

Harvest
Each and every fruit used is picked by hand.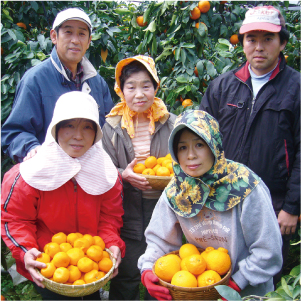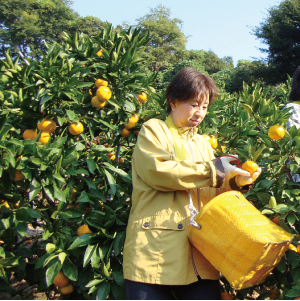 Cleanse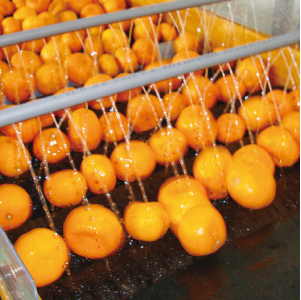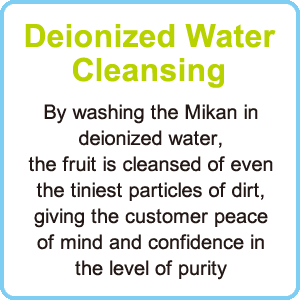 Press
With an ample harvest in Wakayama, fruit juice is produced in abundance.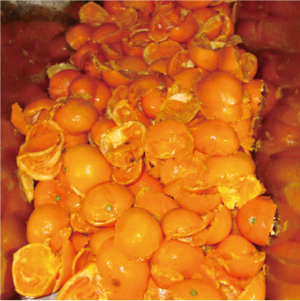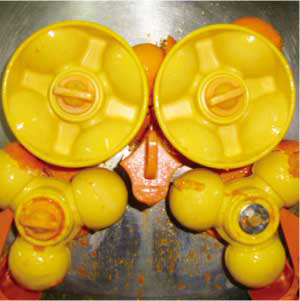 Mix
The fruit juice is
blended with alcohol.

Fusing
The fruit juice and alcohol are
left to combine.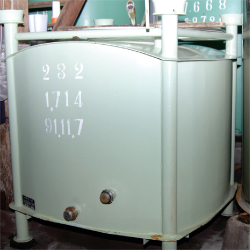 Bottling
The produce is
bottled by hand.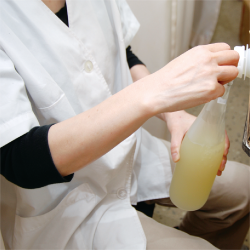 Inspection
The bottles are inspected
and labelled.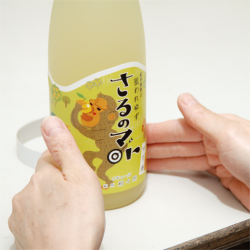 Delivery
---
Kajuen KINOKUNI Co., Ltd
President: Hiromi Miyashiba
As an individual farmer, cultivating Mikan for the past 41 years, I look to realise the idea of growing Mikan and producing unaltered, unadulterated juice in the ideal conditions, from the earth, water and climate, right down to the little seedlings.
It is the aim of Kajuen KINOKUNI - and will always continue to be - to please our patrons to the highest degree, and to deliver piece of mind and confidence in the quality of our produce.
---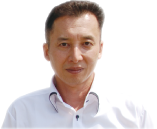 Sekai Ittō Co., Ltd
Production Manager:
Mitsuharu Higashiyama
Born and raised in Kishu, Wakayama, I have devoted much of my life to, and pour my heart and soul into each bottle of fruit liquor, just to hear that one word from customers: delicious!
In order to produce the finest Mikan Liquor, we repeat a process of trial and error until we come across the highest quality Kishu Arida juice, all sourced locally in the Wakayama area. These are products I am proud to associate myself with, and am always most honoured to see customers enjoying them.
---
A long time ago, a man called Bunzaemon Kinokuniya introduced Kishu Arida Mikan to the city of Edo (modern Tokyo).Word of this delicious new fruit spread across Japan like wildfire. In order to produce our sweet and full-bodied Mikan Liquor, we insist that 100% or the juice we use is from the famed Kishu Arida Mikan.Please take a moment to truly enjoy the exquisite flavours of our products.
Kishu Kankan-ya
Sake no Kamakura Co., Ltd
President: Kenji Sakagami